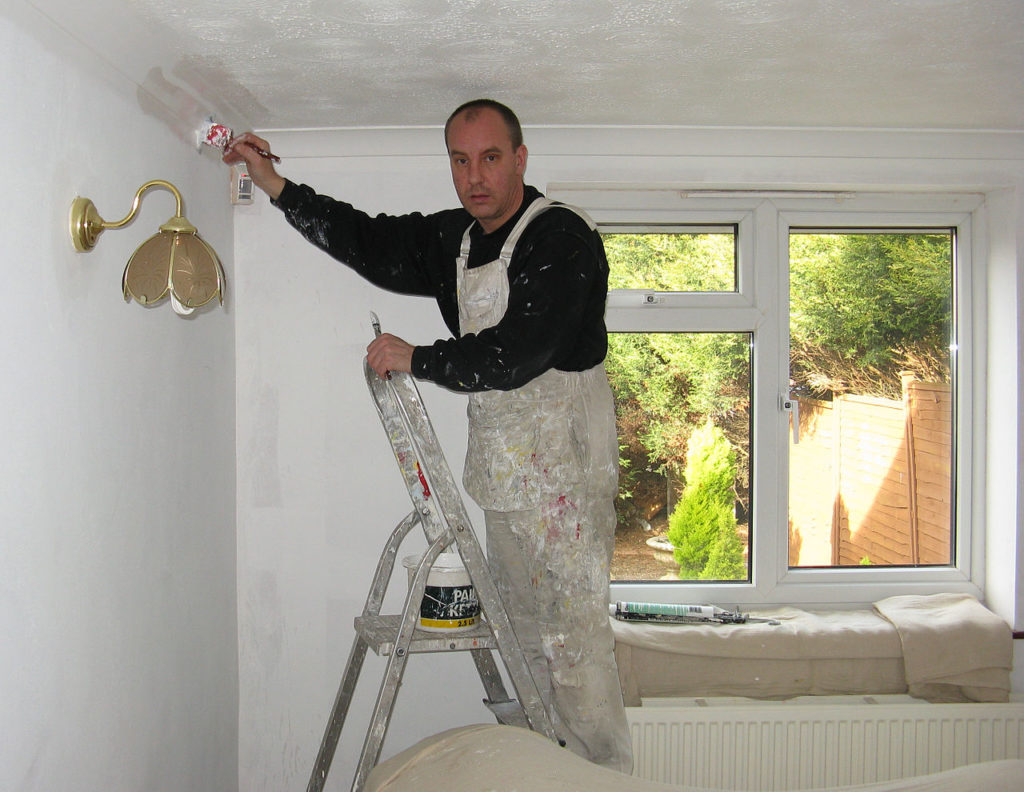 Everyone likes to boast about the large remodel or renovations they make in their homes. But they never talk about the fact that some cost tens of thousands of dollars and take months to complete. During that time life becomes hardly bearable, and often the result does not match our expectations or the cost. 
Although doing a home renovation can certainly be satisfying, there are often ways for seniors to do a less drastic and invasive set of upgrades that simply make your home more beautiful and comfortable. These are all low cost and require less than a day. Also you can find a local handyman who will be happy to get them done for you. 
Add Light Fixtures
Do you have any rooms in your home that are always too dark? The typical reaction is to add a lamp or several lamps to try to brighten the room. But lamps give a certain type of light in a room and throw light at a certain angle. The room that you are thinking of might need light coming from either the ceiling or higher up on the walls. In this case, you need to add a light fixture on the walls or the ceiling.  
For most homeowners adding a light fixture can be a complicated job. You have to understand electricity, how to trace wiring, how to run that wiring through your walls or ceiling, and finally how to install a light fixture. If any of this sounds like it is too difficult for you to do, it is a perfect job for handyman. 
Fix Broken Sidewalks
Having cracks in the sidewalk around or going up to you home is not only unsightly, it can be dangerous too. Cracks in the sidewalk can cause people to trip, fall, and get injured. If it's a family member, it can easily result in expensive medical bills. If it's a stranger, it could turn into a personal injury lawsuit that can result in lots of money having to be paid. For these reasons it is important to fix any broken sidewalks around your home. Fixing sidewalk cracks is a handyman specialty. These are the types of jobs they do quickly and do well. 
Clean Your Gutters
If you have beautiful trees in your yard, chances are that their leaves and twigs end up in your rain gutters. When enough of them accumulate, they stop water from flowing off the roof of your home. The water or wet snow that settles on your roof can create leaks and other problems in your home. So cleaning your gutters each spring is a smart thing for any homeowner to do. Cleaning requires a ladder, gloves, and the number of a good handyman. 
Install an Electric Garage Door Opener
Are you tired of having to lift your garage door every time you want to park or drive your car? Does your wife struggle with lifting the garage door and may be even experiencing back pain from doing it? Garage doors are heavy and bulky and need to be open and closed electronically.
There are many good companies that make electric garage door openers that operate smoothly and quickly at the touch of a button. These units have a switch located within the garage, and a remote that goes inside your automobile. This way whether are you going out in your car, or coming back to park it in the garage, you never have to touch your garage door again. 
Although doing jobs around the home can be great exercise, If any of these jobs seem intimidating to you, do not hesitate to hire a local handyman who can quickly and efficiently get any of these jobs done for a great price.