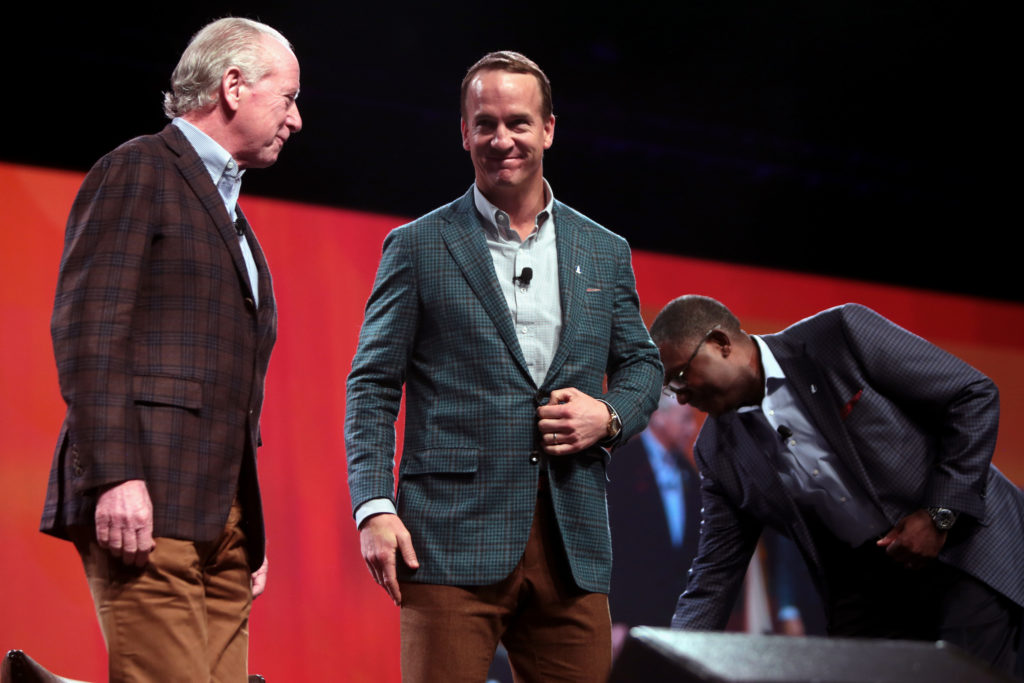 (photo courtesy Gage Skidmore)
Every generation or so the world of sports sees a natural phenomenon appear when the offspring of a sporting legend steps beyond the shadow of their father and tries to make it on their own. This is not always something that goes down very well and often the pressure and the responsibility to perform like your father, can become too much for many athletes.
There are however many sons of legends who have decided to raise their game and have gone on to match their father's achievements and here is our countdown of the best father and son duos in the world of sport.
Before we start our final 3, here is the countdown in full.
10 – John and Jack Elway
9 – Stephen and Dell curry
8 – Yannick and Joakim Noah
7 – Dale Earnhardt Snr and Jnr
6 – Ken Norton Snr and Jnr
5 – Ken Griffey Snr and Jnr
4 – Kobe and Joe Bryant
3 – Bobby and Barry Bonds
The Bonds surname is synonymous with the world of baseball thanks to this father and son duo who took the game to a whole new level. Bobby began his career in 1968 for San Francisco and throughout his career he hit an impressive 332 home runs and received no less than three Golden Gloves as well as featuring 3 times for the All-Star team. Bobby was also the first player to achieve the illusive 30-30 in a season, something which he did 5 times. The only man to match those 5 30-30s was son Barry, widely considered to be the greatest hitter the league has ever seen and one of the greatest players to ever have played the game.
2 – Bobby and Brett Hull
Nobody has left a mark on ice hockey like the Hulls have and it will be a long time before anyone manages to emulate what this father and son combo have achieved. Father Bobby was nicknamed 'The Golden Jet ' during his career and is regarded to be one of the finest left wingers of all time. Bobby won the Hart trophy twice as MVP and lifted the Stanley Cup on one occasion. Son Brett had a lot to live up to but he more than matched his dad's accomplishments with 2 Stanley Cup wins and one MVP trophy in his career.
1 – The Mannings
It would be a travesty to complete a list like this and not have the royal family of football at number one spot. Archie Manning was a solid NFL player in his own right but the family name really went into the stratosphere when sons Eli and Peyton came along. Peyton Manning is now regarded as the greatest QB of all time and between him and his brother they have 4 Super Bowl rings (2 each) as well as the Manning name featuring throughout the record books at both league and franchise level. We can't wait for the next generations of Mannings to come along!